A Ukrainian newspaper Covers Afag Masud's Novel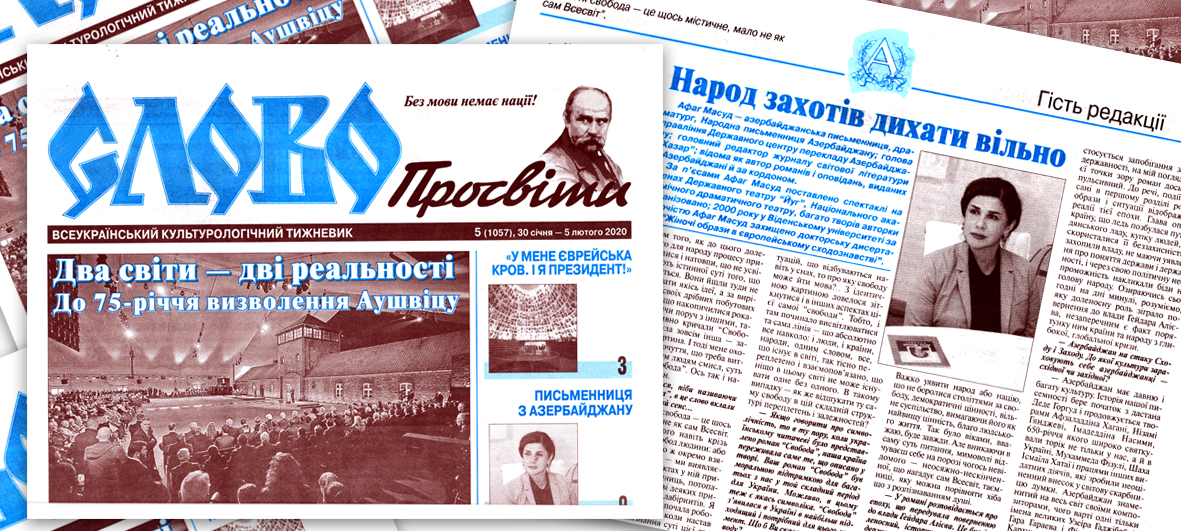 In recent years, the Ukrainian newspaper Slovo prosviti has published an interview with Afag Masud, a renowned Azerbaijani writer, the author of the novel Freedom, which was translated into Ukrainian and published by the Kyiv-based publishing house Druge Dikhannaya. The book was translated and published on the initiative and with the financial support of the Writer's Union of Ukraine.
The interview entitled 'People Wanted to Take an Easy Breath ...' reflects the historical stage in which the novel is created, the socio-political processes that took place in the country in those years, as well as questions on the people and human freedom.
It should be noted that the newspaper, the editor-in-chief of which is Pavel Movchan, a notable Ukrainian poet and translator, is one of the oldest and most influential Ukrainian media agencies.
The link:
http://slovoprosvity.org/2020/01/29/narod-zakhotiv-dykhaty-vil-no/