Literature Portal at Georgian Public Television Shares Afaq Masud's Short Story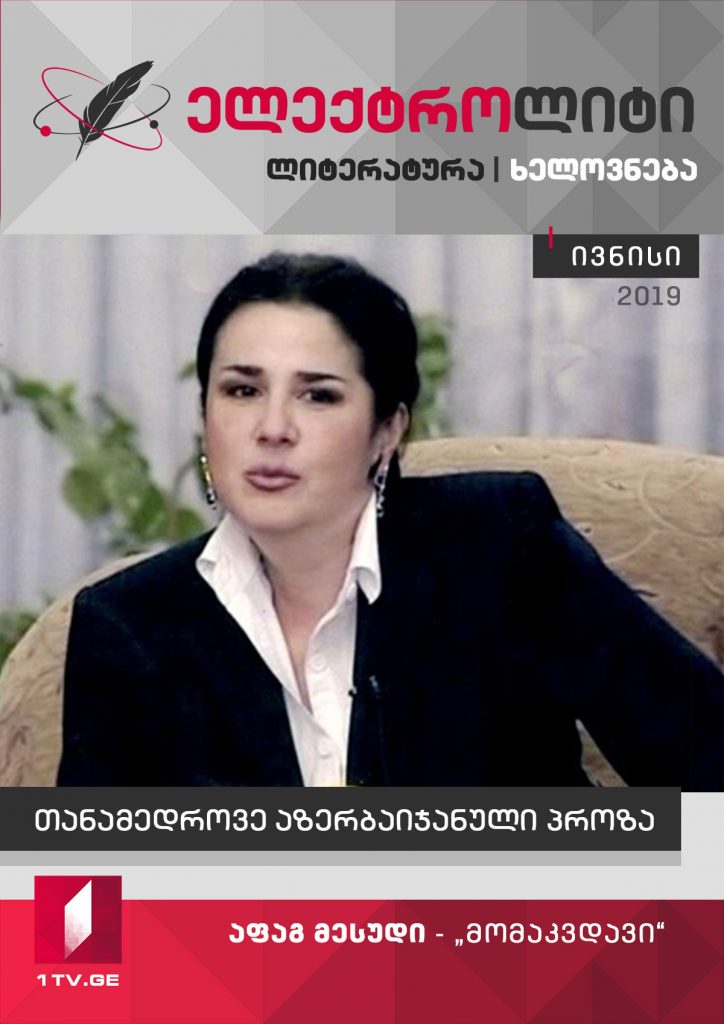 The short story "On the Deathbed" by the People's Writer Afaq Masud was been posted on the front page of the literature portal "Eleqtroliti" at the Georgian Public Television, the leading TV channel.
The short story was chosen from the book "Freedom", published in Tbilisi last year, and the presentation ceremony was hosted at the Georgian Writers' Union in April this year.
The work was translated into Georgian by the famous writer-translator Imir Mammadli. The editor is Bagater Arabuli, the Chairman of the Writers' Union of Georgia,a notable Georgian poet.
Link: https://1tv.ge/eleqtroliti/toc/