Art Exhibition on the Motives of the Story 'The Sparrows' held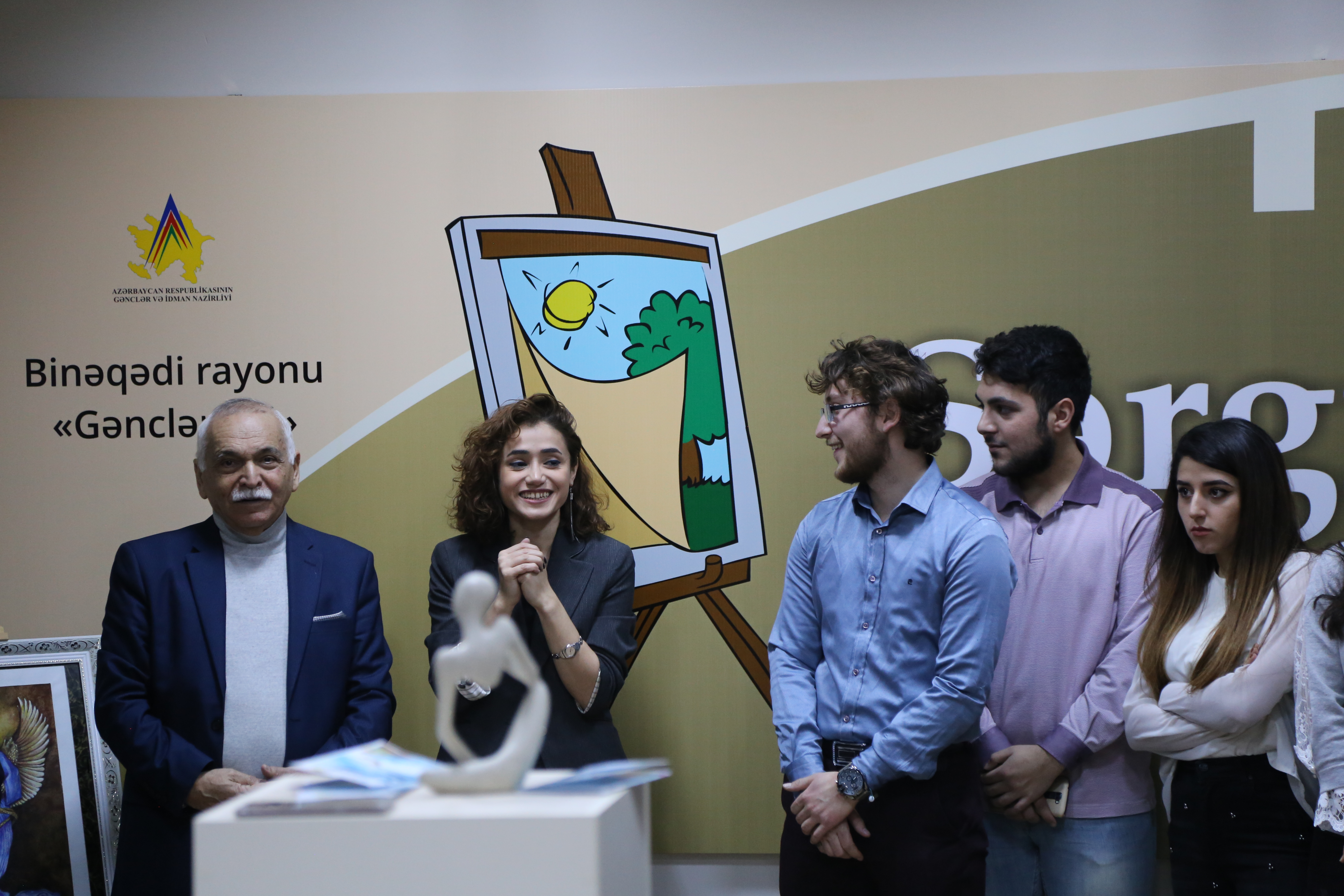 An art exhibition "Dreams of My Imagination" by students of the Azerbaijan Academy of Fine Arts on the motives of Afaq Masud's story 'The Sparrows' hosted by the Youth Fund under the President of the Azerbaijan Republic, Youth and Sport Department Binagadi District of Baku was at Binagadi Youth House.
Aytaj Abbasbeyli, Member of Management Board of the Young Psychologists Public Union opened the ceremony and gave comprehensive information on the project. "The drawings exhibited here create the full scenery of the book, and as if the visitors made a visual voyage to the world of 'The Sparrows' through the paintings", said A. Abbasbeyli.
Then the floor was given to Arif Huseynov, the People Artist of Azerbaijan. He spoke about the author's literary activity, philosophical and psychological power of her works: 'The existence of unity between Literature and Art is an interesting point, and I hope the illustrations created on the motives of Afag Masud's other works will rouse strong interest for visitors in future. Afag Masud's one work gives an opportunity to many artists to convey her world simultaneously. Today, the paintings exhibited here are created on the motives of the story The Sparrows. I think that the number of artists can be more and more, but the number of drawings that could be created on this story will be always rich,' stated the speaker.
Then young artists took the floor. Analysing the story, they shared their viewpoints with visitors.
In the final part of the event, some young artists were awarded certificates. The winners who took the 1st, 2nd and 3rd places were selected: Binnatova Kubra – 1st place; Mammadov Iskandar – 2nd place; and Saatova Zohra –3rd place.
The exhibition will continue at Binagadi Youth House until February 1.
Qalereya